Je ne sais pas si c'est le tableau que Susan voulait vous présenter dans un précèdent article... ;0))
Mais Deborah a pris en photo cette peinture faite par Susan et que nous avons toutes bcp aimée.
Je vous laisse juge...
I don't know if this was the painting Susan wanted to show in a previous article...? But Deborah took a picture of one of her painting we all loved very much.
What do you thing?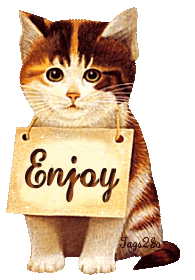 J'oublie toujours de signer mes articles... :0(( Voila chose faite :0)

Sorry, I always forgot to sign my articles... Here I am ;0))